Small, compact, stinging.
The SmarTech 27Y3S is an antenna that has all the advantages of low-impedance designs and all the advantages of a small, slender and light system.
In 1.5 m boom, the antenna gives excellent F/R and forward gain values. Its lightness and reduced physical dimensions allow to mount it on light supports and rotors, even for TV use.
The antenna can be used both in horizontal and vertical polarization. It is also suitable for stacks of 4-8 antennas (ask our Technical Division for infos and customized solutions).
Thanks to the hairpin (or beta match) matching system, the 27Y3S is DC Grounded. The antenna is low noise and offers greater protection against electrostatic shocks to your RTX.
The SmarTech 27Y3S fits in a very small and lightweight package, so is particularly suitable for portable uses. Assembly operations are few and simple. On request we can supply wing nuts for easy and quick assembly.
MATERIALS
The main structure is made of aluminum alloy EN AW-6060/82 UNI 9006/1 (Anticorodal 60/100), which provides excellent long-term durability against the most severe weather (ice, water, UV rays, fine particles, acid rain), and better resistance to heavy wind load.
The antenna is supplied with stainless steel parts AISI 304 (Inox Austenitic UNI / EN 10088) and steel S235JR2 (UNI 100 series), certified according to 2000/53 / CE + RoHs standards.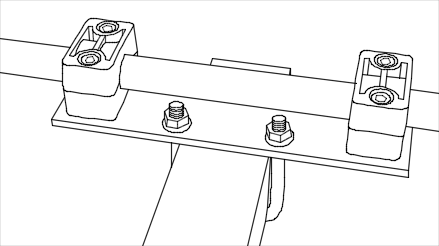 Element Insulators are made of Polypropylene PPC 5660, resistant to remarkable thermic excursions (certified for temperatures from -20°C to +130°C), with high load at break (ultimate tensile strength 25Mpa), excellent abrasion-resistant and volume resistivity > 1018

The antenna is made to obtain the maximum electrical efficiency, the best mechanical resistance and durability, thanks to its high quality materials. It is also suitable for installation in mountain areas and coastal (corrosive) areas.
SmarTech antennas are designed with the minimum necessary electrical/mechanical joints. So, parasitic resistances are the lowest possible so as to minimize unwanted RF dissipations.
In order to maintain its best performances, each antenna is individually checked before shipment.
Costs include proper packaging, completion of customs documentation and shipping tracking 24/7. All products are shipped with the most important and reliable international couriers.
ELECTRICAL SPECIFICATIONS
Gain
12.8 dBi @6m (19.7ft) - 13.6 dBi @12m (39.4ft)
Front/Back Ratio
25.5 dB @6m (19.7ft) - 34.5 dB @12m (39.4ft)
Impedance
50 ohm
Power rating
5.0 kW
3 dB Horizontal Beamwidth
72° @6m (19.7ft) - 68° @12m (39.4ft)
PHYSYCAL AND MECHANICAL SPECIFICATIONS
Weight
4,7kg (10,3lb)
Boom length
1.5m (4,92ft)
Longest element
5.22m (17,1ft)
Rotation radius
2.72m (8,91ft)
Projected area [F=Flat - C=Cylindrical]
F = 0.31m²(3.4ft²) - C= 0.045m²(0.5ft²)
3 el. YAGI S 27 MHz (27Y3S)